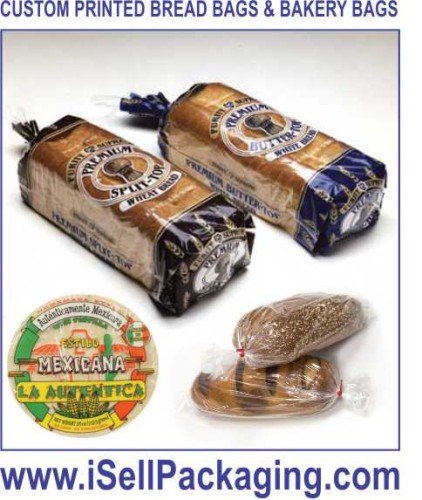 Looking to keep your freshly baked breads and bakery treats fresh? It's in all the bag you choose! Our custom manufactured plastic bread bags are friendly touch. Some features include:
· Deep and flat bottom designs are easy to load
· Choose clear window bags to show off your fresh baked products
· Customizable bags can feature your name and logo
· Recyclable and Eco-Friendly alternatives are available for bakery businesses going green!
All of our custom printed plastic bakery bags have outstanding vapor and moisture barriers to seal in freshness & extend shelf life, and adding a bottom gusset expands easily to fit the width of any loaf. Need a laminated bag? No problem! All bags meet FDA and USDA requirements for food contact. If you are the local corner bakery that gets the day started or the industry standard bakery that keeps the industry going we have a custom bakery bag for you. Whoever you are, why risk your reputation and bottom line with inferior por clarity plastic bread bags. These highly useful, custom made plastic bread bags withstand freezing and can also travel straight from the freezer to the microwave. Please visit www.isellpackaging.com or call us today for a no obligation / no hassle quote.