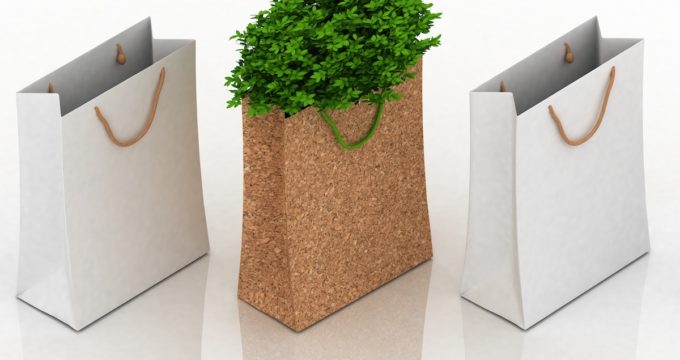 Eco-friendly packaging ideas not only reduce carbon footprints but also maintain the faith of customers into your products. Here are a few of them.
Billions of tons of waste are going to landfills and oceans every year. This will turn our land and water into dumping ground over the years.
That's why today's consumers are increasingly environmentally conscious.
They are also more aware of product packaging than before. The customers are more likely to feel connected with that brand with the sustainability of the practice which secures its position in their minds. The customers are likely to buy again and remain loyal to the company.
This has prompted companies to use materials and methods that have a minimum impact on the environment.
Therefore, it is worth if your organization integrate its packaging strategy with eco-friendly and sustainable practices. However, some might not agree as it is expensive and hassling. But there are some key advantages—besides reducing carbon footprints—to go green.
And here are some exciting ways of packaging your products in an eco-friendly way.
Paper Bottles:
Ecologic, a Californian company, really deserves a pat on the back for this wonderful idea. They have produced paper bottles from recyclable materials. The outer shells are manufactured from recycled newspaper and cardboard. The recycled newspaper hides a thin, plastic recycled liner inside.
Eco-Friendly Light Bulb Packaging:
It is quite frustrating to go through too much unnecessary packaging inside the box. Well, an eco-friendly light bulb packaging for GE bulb is a fresh change. It is made of a single strip of recyclable cardboard and protects the bulb while displaying.
Reusable Bag:
Puma has introduced a reusable bag that is made from raw materials. According to the company's claim, the manufacturing process consumed less than 40% of water, energy, and fuel compared to traditional bag manufacturing process.
Carton Wine:
 Wine boxes are generally not appealing. However, it can't be denied that they are an eco-friendly option. YB Wines has introduced its wine in carton believing that each box reduces the carbon footprint of the average bottle of wine in half.
Leaf Plates:
Leaf Republic has made its packaging products from leaves. The lid is made from recycled plastic or bioplastic, while a three-layer natural bowl is made of leaves, waterproof leaf paper, and leaves. No synthetic additives, glue or coloring have been used. The bowl is simply biodegradable.
Plantable Packaging:
Pangea Organics is known for creating 100% plant-based beauty products. However, the company has taken a giant leap in this context. The packaging can now grow trees.
They have "planted" organic seeds like basil and amaranth into the boxes so that when the customer soak the box in water after taking out the product and plant it in the earth, the plant will grow.
So you must have seen how innovation is rapidly changing the packaging industry. This is also the need of time as customers are more inclining towards the company doing sustainability. What do you think? Please let us know by commenting below.