Printed Plastic Bags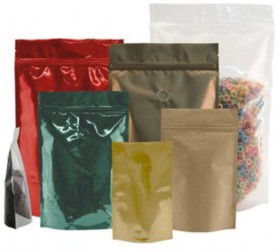 Global Packaging Solutions has a copious array of extruded and renewed products to satisfy even the most demanding applications; we can also handle both random and registered print specifications. Improve your corporate branding and attract more customers by taking advantage of Global Packaging Solutions' unparalleled design knowledge to enliven your food packaging bags, retail display bags, chemical bags, agricultural plastic bags and pet food packaging bags.
Wicketed Bags
No one has a more comprehensive line of wicketed bags than Global Packaging Solutions. Whether you use them for hand packaging or semi-automatic packaging, you can get our wicketed bags in a assortment of film colors, thicknesses and sizes, with features involving vent holes, hang holes, perforations, and tear notches. Often used for bread, poultry and seafood, wicketed bags can make your packaging process more effective. With Global Packaging Solutions 's advanced printing capabilities, you can design your wicketed packaging for greater visual influence.
Reclosable/Ziplock Bags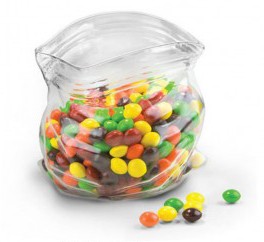 Many manufacturers make reclosable poly bags, or ziplock bags, but the quality of Global Packaging Solutions' premium reclosable poly bags is unmatched. If you want brilliant strength, broad functionality, and excellent strength and portability in an array of colors and sizes, Global Packaging Solutions reclosable bags are the best choice.
Retail Bags
High-visibility retail bags are highly efficient when it comes to building your brand. Our attractive bags are offered in a variety of sizes and styles, so we're sure to have the right retail bag to meet your needs. Global Packaging Solutions' industry-leading printing capabilities give you up to ten colors to ensure the kind of striking graphics that get noticed.
Tamper-Evident Bags
Many companies need security bags with an adhesive tape strip that forms a everlasting secure bond. That's why Global Packaging Solutions offers tamper-evident bags for a range of applications like courier envelopes, evidence bags, law enforcement bags, casino bags and bank money bags. Global Packaging Solutions can print your company name and logo in up to eight colors accompanied by serial numbers, bar codes and white block patches for hand-labeling. With the possibility for clear or opaque film, Global Packaging Solutions' tamper evident bags can be produced in an array of sizes and styles to meet even the most challenging security requirements.