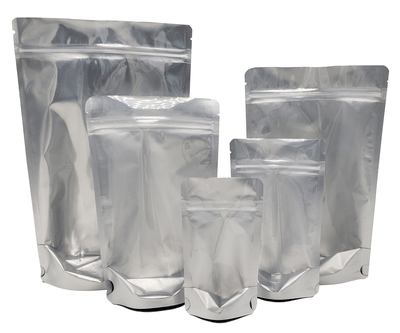 Here are the reasons that make pouch packaging truly sustainable and eco-friendly.
The pouch packaging market is on the rise—,, especially within the food sector. According to one report, global pouch packaging consumption is growing at an annual rate of 4.7 percent to touch 407 billion units by 2021.
Stand up pouch bag is a type of flexible packaging. Prepared from several layers of plastic, aluminum and other materials, these pouches are durable enough to protect the products from several hazards occurring during transport and storage.
For the manufacturers, they help save on transportation costs as pouches are far lighter than bottles and jars. This maximizes the space for shipping more products in one go. Their compelling design and unique appearance attract buyers, thereby helping retailers maximize the sale. As far as the consumers are concerned, pouch packaging is lightweight, portable, unbreakable and convenient to use.
Their astounding growth over the years can be attributed to the fact that they are lightweight and convenient compared to metal cans and glass containers. Pouch packaging also reduces food waste as they offer a single-service portion and is available in re-closable zippers or seals. The packaging is recyclable as well as fits the parameters of sustainability.
Here we will walk through the factors making pouch packaging truly sustainable.
They are Reusable:
Pouch packaging is recyclable. They can be used for storing once they are emptied. Since they are airtight and come with barriers, they are ideal for storing coffee, tea, and spices.
They are Lightweight:
Pouch packaging is nearly 80% lighter than other types of packaging. For example, they are just one-fifth of a comparable PET bottle. The manufacturing of pouches requires less material than other types, making them lightweight. Their lighter weight and compact size minimize fuel emissions during transportation.
Their Manufacturing Requires Less Resources:
Their manufacturing involves up to 12 percent less material than most other packaging bags. It is also translated into less fuel consumption and less waste.
They Reduce Food and Packaging Waste:
Generally, they are made from high-grade materials, extending the shelf life of many products. Longer shelf life is translated into a reduction of food waste.
Bottom line:
Stand up pouches are an eco-friendly option for the environment. They require fewer materials, less energy, and water to make, leaving fewer carbon footprints than most packaging. These reasons make pouch packaging truly sustainable. What do you think? Let us know by commenting below.