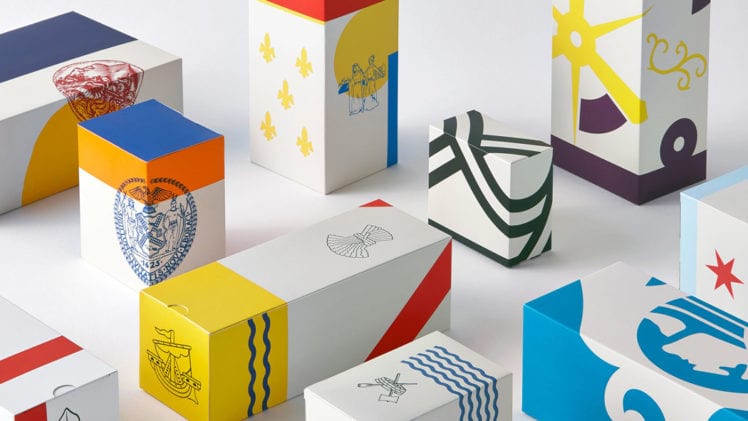 The packaging would be boring and dull had it not been revolutionized with some innovated ideas. Here we have rounded up such creative ideas that have brought a revolution.
Bear-Shaped Honey Bottles:
You must have brought honey that comes in bear-shaped plastic bottles. After all, the majority of honey companies launched their products in interactive shapes. But have you ever wondered who was behind this idea?
The credit goes to Dutch Gold Honey Inc. The founders of the company, Ralph and Luella Gamber, were hit upon by the idea of using bear-shaped container while enjoying dinner with friends in 1957. The idea was said to be inspired by a famous animated character Winne the Pooh, the bear who loves honey.
"We just figured a bear likes honey, why not a bear of honey?" Ralph Gamber unveiled to LA Times in 1997.
Blue Boxes by Tiffany:
The robin egg blue color of Blue Boxes by Tiffany stands for luxury and sophistication. It is counted among the world's iconic packaging. Also termed as Tiffany Blue, Tiffany, and Co., the New York-based Jewelry Company, first use them in the 1840s. In 1998, the Tiffany Blue color has been registered as a color trademark by the company.
Heart-Shaped Chocolate Boxes:
Cadbury is widely regarded as the pioneer of using heart-shaped candy boxes in 1861 when Richard Cadbury was looking for a way to use the poor cocoa butter obtained during the manufacturing of drinking cocoa. He ended up with a new product, eating chocolates, which he sold in a colorful heart-shaped box.
Salt Pouring Spout:
The idea of salt pouring spout was originated at Morton Salt in 1911. This was the time when salt packaging didn't allow for easy pouring. The damp climate made it difficult to pour salt. The Morton Salt's manufacturers designed a round package with a closable spout as a way to protect the product from humidity, thereby letting consumers pour salt in an easy flow.
So these are some packaging that set trends. Do you know more revolutionary packaging? Let us know by commenting below