As per the branding experts, it is highly important to create packaging designs which stand out on the shelf. This helps in establishing customer's loyalty. Undoubtedly, marketers and branding professionals will lend you with endless options. But in order to serve your customers with nothing less than the best, you need to be aware of the latest trends. Find out them here.
Packaging design standards are never same. They have been changing and evolving with the passage of time, as per the consumer desires. And if you really wish to rule the market, all you need is a mastering packaging design. Remember, it doesn't involve only knowing your brand. It is about connecting with the cultural trends which resonate with the target audience.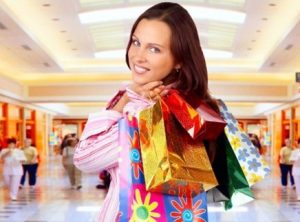 What? Trying to keep up with trends? Well, you problem is solved here. Checkout some of the amazing trends for 2016 here:
Action-oriented and environment friendly
If you want to make a real difference, environmentally friendly design is the popular trend to go with. Businesses need to take an action-oriented approach. This will help earning customer trust by presenting earth-friendly policies and your responsibility towards sourced materials. It is often seen that customers look for products which that make them feel closer to nature.
Abstract art will work magically
Nowadays package designers will do anything to make a product catch the consumers' eyes. Thus, you can also try the same.  It can be neon colors, giant lettering, or even extreme minimalism. This type of packaging is getting popular in 2016. Many big and small brands have begun trading out these loud design elements. The reason is simple; it offers more elegant and art-focused look.
Hold on the old school approach
Yes, it is 2016, but the packaging trends will definitely take you back in the history. The playful spins on old trends are getting popular. It can be a design from prohibition-era or a vintage-style tattoo. You will easily observe multiple retro design requests to cater the hipsters target market. So, if you are running a business which has something to do with youthfulness, you can add quirky humor with vintage design approach.
Handmade with love
For those busy adults, intricate patterns and scenes were something used to explore their creative side. And now it has been observed that consumers are leaning toward the handmade more.  Actually, this growing trend is a sign for authenticity and honesty. Hence, you can gift your consumers a small-batch or anything which is crafty.
So, with these you're ready to get ahead and beat out your contenders. Choose the best packaging designs for your business and step ahead!