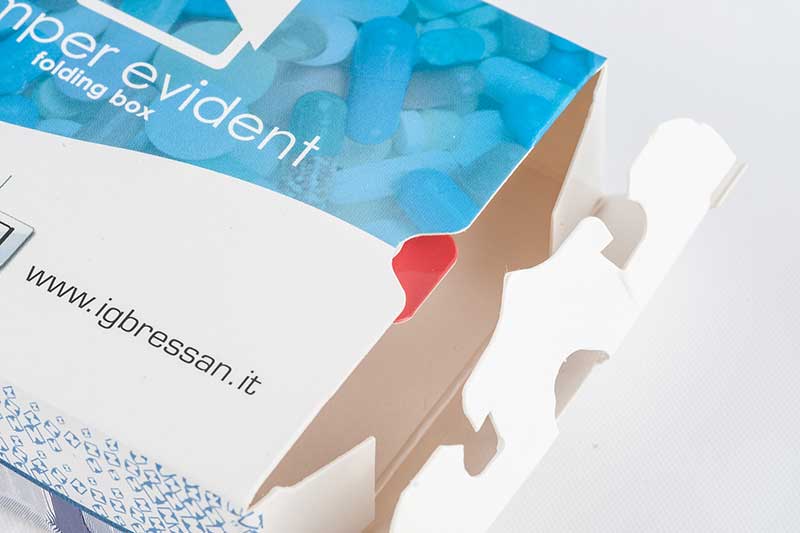 Learn here everything you wanted to know about tamper-evident packaging.
Tamper-evident packaging or TEP offers many advantages to industries, the most important being security.
However, it is important to understand what TEP is, what its advantages to your brand are and how it is different from tamper-resistant packaging or TRP. With this packaging, it is critical to ponder over the needs of the customer.
Here we have broken down everything you wanted to know about tamper-evident packaging.
What is Tamper Evident Packaging?
Contrary to popular belief, tamper-evident packaging is not a tamper resistance packaging. Tamper evident packaging is superior and more secure packaging for food and pharmaceuticals than tamper resistance packaging.
A TEP is something that can't be removed and reapplied without leaving visual evidence. For example, a shrink band is often placed around the product packaging which covers the seal between the container and the lid. This band can't be reapplied or removed. One has to cut or tear it to open the seal. If anyone attempts to do so, the evidence of tampering becomes evident.
This packaging offers deterrence to tampering.
Types of Tamper Evident Packaging 
Blister Packs:
They are used for OTC medications often sold in foil blister packs. If the product has been tampered with, the broken foil is evident.  
Shrink Bands:
It is a plastic wrapping used to seal containers with a lid or cap-like beverage bottles, sauce jars and ice-cream containers.  
Shrink Seals:
They are used for pasta sauce and other products in jars. It is applied to the jars and produces pop sound when opened. It is not likely to make this sound if the container is tampered with before.  
Heat Induction Seals:
They are airtight seals applied under jar lids of containers like butter jars and protein powder tubs  
Breakable Rings:
 They are associated with the lid and breaks to release the cap when you twist the top.
Other types of tamper-evident packaging are individual wrapping, sealed metal cans, and security tape.
What are the Benefits of Tamper Evident Packaging?
The advantages of tamper-evident packaging are clear. They protect products from jostling open during shipping, or during handling. Besides, they help you deal with counterfeiting and identifying it as well. With tamper-evident packaging, you make sure that your products are being delivered to consumers intact, indicative and fresh. Here's how …
Reducing the Risk of Damaged Products:
Transportation and handling can be rough—they can drop out of a crate or hand. TEP helps contain the goods and prevent the accidental opening of a package, which in turn prevents waste of product and money as well.
 Increasing Safety:
TEP ensures the safety of the products to the consumers. They can see if the products have been opened before. They can find out that the product has been opened if they find broken or damaged tamper-evident packaging.  
Promotes Customer Loyalty:
You can win over your consumer's heart if you take care of the security of your products. Properly packaged and sealed products encourage them to buy from you, thereby building loyalty among them.
So you must have known everything about Tamper Evident Packaging. What do you think? Please let us know by commenting below!