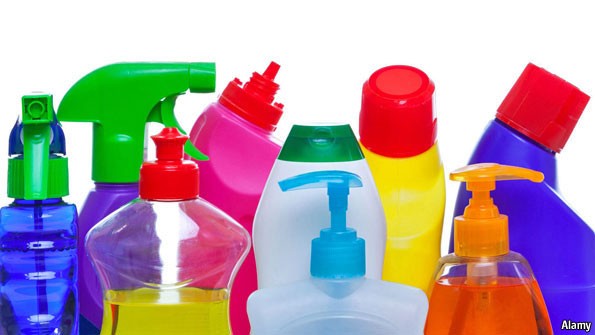 This comparison among PET, Polyethylene, and Polyolefin will make it easier for you to choose the right plastic packaging for your products.
If you are exploring our online catalog of packaging products and aren't able to decide the right plastic container for your requirements, keep in mind that not all plastics are the same.
Don't worry! Here you will find the differences between the three key types of plastic packaging products—PET, Polyethylene, and Polyolefin.
This comparison will make it easier for you to choose the right plastic packaging for your products. Let's start it!
PET:
PET or Polyethylene Terephthalate is a durable, lightweight and shatter-resistant plastic used in many packaging.
It is recognized for its ability to take colorants efficiently as well as making the inside products transparent to the consumers.
PET creates a strong barrier against gases, oils, water vapor, dilute acids, chemicals, and UV rays. No wonder why it is a great packaging for water, electronics, foods and more. It is popular packaging for sodas, water, juices, salad dressings, cooking oil, shampoo, mouthwash, and pharmaceuticals. PET is made from ethylene glycol and terephthalic acid.
It is easy to identify PET bottles as they typically molded on the bottom with the number 1 encircled by triangular arrows symbols while the PET or PETE is placed below the triangle.
PET bottles are great for repeated use.
Contrary to the popular myth, refilling or reusing a PET bottle DOESN'T make a PET bottle to degrade or release harmful elements.
It is a stable, inert material that doesn't biologically or chemically degrade with use.
PET containers have been approved as safe for foods and drinks by Health Canada, the FDA, and the EFSA. PET bottles are used by consumers around the world for over 30 years without any unpleasant effect.
However, PET bottles require careful cleaning. Make sure to wash them with soap and hot water. Dry them to make sure it is free of any moisture that might boost bacterial growth.
Avoid using the bottles with scratches inside as they can be harbored with bacteria.
PVC:
PVC or Polyvinyl Chloride is one of the most used plastics and shares some similarities with PET plastic. It withstands high impact and extreme temperature.
However, it is less eco-friendly as it is made of several additives. Besides, it has an average level of durability as it doesn't offer protection against outside elements. For example, it doesn't protect against UV rays as PET does.
Polyolefin:
The term Polyolefins is used for the kinds of plastics that include polyethylene in all densities (low high and medium). The word polyolefin means "oil-like". It is obtained from the oily or waxy texture of plastics types that contain polyethylene. There are four types of Polyolefins given below:
LDPE or Low-Density Polyethylene is defined by a range (density) of 0.910-0.940 g/cm3. It withstands room temperature, although it can be reactive to oxidizing agents or some solvents. It is flexible and tough. It is used in carrier bags, milk carton coatings, and heavy-duty industrial bags.
LLDPE or Liner Low-Density Polyethylene is a substantially linear. It is known for higher tensile strength and great resistance than LDPE. It is flexible. LLDPE is used in making a stretch film, industrial packaging film, and bags.
HDPE has large "strength to density" ratio that can range from 0.93 to 0.97 g/cm3 or 970 kg/m3. It is tough and more opaque. HDPE is used in crates and boxes.
Polypropylene of PP has a density between 0.895 to 0.92 g/cm It is the most durable and higher thermal resistance abilities. It is an ideal food packaging for yogurt, sweets, and snacks.
Bottom Line:
So you must have understood the differences between PET, Polyolefin, and Polyethylene. Keep in mind that each packaging has its own pros and cons, although some may have more pros than cons or vice versa.
This comparison will also help you choose the right packaging for your product. What do you think? Please let us know by commenting below.