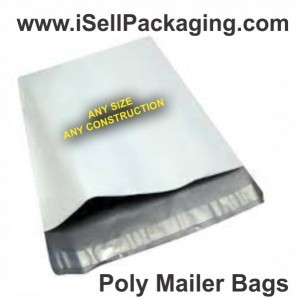 Poly Mailer Bags and Shipper Bags by Global Packaging Solutions. Among the most useful plastic products people have been using in recent years are Poly Mailer Bags. We use them when mailing different items from one place to another. They are lightweight and durable making them perfect for containing stuff like letters, clothes, books, and boxes and perfect for the in-line consumer. They provide protection to the items and merchandise since they are waterproof. This means, it prevents moisture from seeping in and damaging the content. It also features an adhesive flap to seal once the item is inside the bag. This feature ensures that the item is tamper-proof and secure. Global Packaging Solutions, LLC. can provide all On-line Retailers custom printed Mailer Bags for their business.
Plastic mailing bags are available in a variety of colors and sizes depending on the type of item you are mailing. Custom printed Mailers Bags can be produced by Global Packaging Solutions, LLC to your specifications with graphic artists on staff to assist you in the design process. Producers offer them in bulk depending on the size. Many courier companies still use these types of plastic bags in their businesses. The custom mailers are light resistant, and cannot be seen though with Silver linings for security.
Many people see the word "plastic" as synonymous to "harmful to the environment and human health." The fact is, not all plastic products deserve these wrongful judgments and misconceptions. Most plastic Mailer Bags are biodegradable as are many other plastic products such as T-shirt bags, Shopping Bags, Bank Deposit bags, and security bags to name a few.
Mailer Bags are printable and can be customized with retailers and carriers' brands. Mailer is also available with double adhesive sealer strips for reuse for return shipping. It comes in multiple sizes and with bubble-wrap cushioned sides for shipping items that need added protection all of these bag varieties are manufactured by Global Packaging Solutions.
Global Packaging Solutions, LLC, produces Custom Mailer Bags with convenient tear strip openings can help prevent content damage, reduce product return costs for retailers or carriers and enhance the company's image. Custom printed Mailer Bags are consumer friendly. There are many types of Mailer Bags used in different industries such as Security Bags and Bank Deposit Bags that provide a solid solution for businesses that need Custom printed information written on the outside to document contents. The use of Custom printed Mailer Bags, Security Bags are being used in Hospitals, Police Departments, Correctional Facilities and Banks. Bags of the nature help retailers meet their customers' needs and provide an alternative to paper cartons.