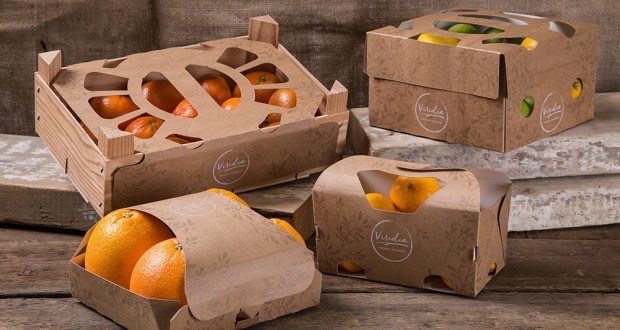 Wikipedia defines sustainable packaging as "the development and use of packaging which results in improved sustainability. This involves increased use of life cycle inventory and life cycle assessment to help guide the use of packaging which reduces the environmental impact and ecological footprint."
Simply put, it is the type of packaging which is prepared ethically with the minimal use of resources using clean production technologies. It should be safe and healthy for communities throughout its life cycle. This way, it ensures low impact on both energy consumption and on the environment as well.
A sustainable packaging goes through these major criteria…
It should be safe and healthy for people throughout its usage.
It should be sourced, manufactured and recycled using renewable energy.
It should be physically designed to optimize energy and materials.
What are the Best Sustainable Packaging Materials?
Chill Buddy:
It's a lightweight insulation material offering a green alternative to EPS foam. It is widely used in cooler bags.
Micro-fibrillated cellulose:
It is made of plant waste and lighter than carbon fiber or glass. It is praised for its strength. It also creates a moisture and oxygen barrier.
Aqueous Barrier Coatings:
They are an effective alternative to laminated packaging materials. Unlike laminated structures, they are sustainable and recyclable.
Paper and Cardboard:
Paper and cardboard are recyclable, reusable and biodegradable.
Also Read: Benefits of Biodegradable Plastic Bags
Corn starch:
Products made from corn starch are biodegradable and are ideal for products which have limited use, like takeaway food.
Bubble Wrap:
This is one of the popular packaging materials. They are made from recycled polythene.
Also read : Interesting Facts about Bubble Wrap
Biodegradable Plastic:
It is a common material being used in plastic bags and other items like envelopes. It starts to decompose when it is exposed to daylight and is a great alternative to traditional plastics.
What are the Benefits of Sustainable Packaging?
Minimizing Carbon Footprints:
Well, this one is no brainer. Since sustainable packaging is made from renewable products using energy efficient methods, it is useful to minimize the negative impacts of carbon on the environment.
Carbon footprint is the emission carbon dioxide and other carbon compounds due to the usage of fossil fuels.
Providing More Space for Transportation:
Shifting to sustainable packaging also help you make more space. This includes space required for shipping and transportation, letting you deliver more products than you had prior while still minimizing your shipping costs. This way, you can save transportation cost in the long run.
Being Free of Toxins and Allergens:
Most green packaging options are free of toxins and allergens. Not only such products are great for the safety and health of consumers, but it also encourages them to buy your products. After all, today's customers are more concerned with what products are made out of and their health effects as well.
Consuming Less Energy:
It takes less energy, water resources and emissions to manufacture sustainable packaging. This way, it reduces solid waste, water usage, and energy.
Building Positivity about Brand:
Today's consumers are aware of environmental concerns, encouraging them to buy eco-friendly products. If your product comes in sustainable packaging, informed customers will be more likely to buy it.
Needless to say, it will drive your sales and spread positivity about your brand.
Being Disposable:
Another benefit is that sustainable packaging can be easily recycled or disposed of.
PARTING WORDS:
So you must have understood about sustainable packaging. They can be reused and recycled, meaning that they won't go to landfills and oceans. Secondly, they have lower carbon footprints and are made of eco-friendly products  thereby protecting the environment.
What do you think? Do you use sustainable packaging for your business? Let us know by commenting below.