Here we have explained different types of stretch wrap film.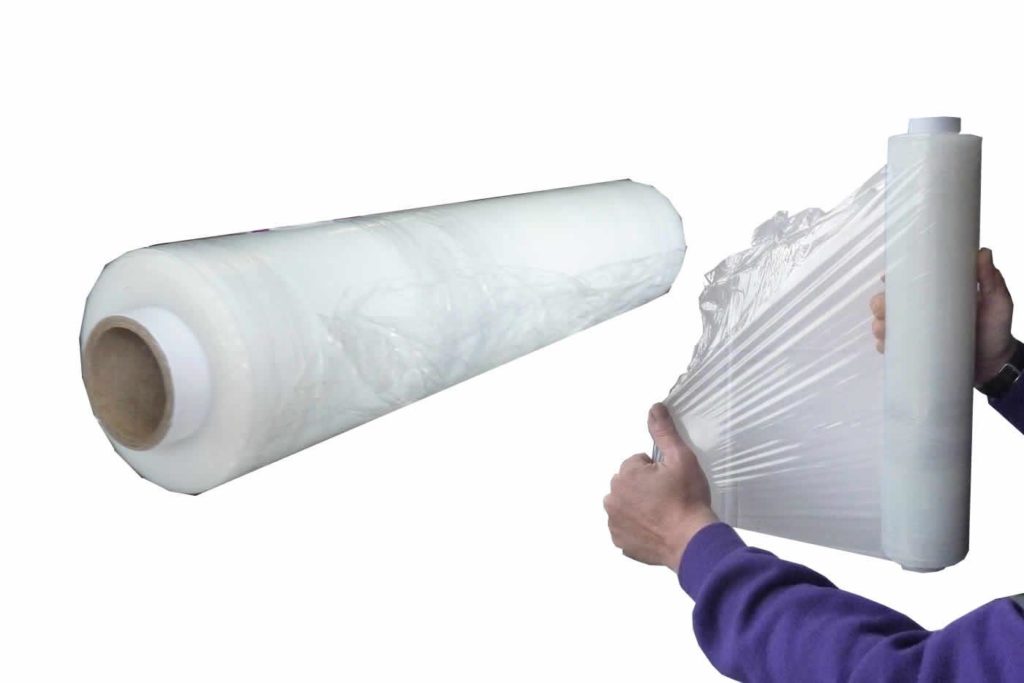 Stretch wrap, also known as stretch film, is a highly stretchable plastic film being used to wrap around the products to keep them in place. It is widely used in both packaging and shipping.
Thanks to the elastic properties that keep the item tightly bound. Apart from being used to secure the pallet, the wrap is used for bundling smaller items. This way, they minimize product loss, load tampering and worker injury.
Stretch films vary based on the qualities like widths, thickness and types of stretch film. They are chosen for the particular products on the basis of such qualities. For example, how thick or wide film you need is determined by load size, type, budget and performance requirements.
Also Read: Effective Label Designing Tips for Products
Here we will walk through the different types of stretch wrap films.
 1. HAND STRETCH WRAP FILM
Also known as hand film, hand stretch wrap or manual pallet wrap, hand stretch wrap film is used in lower capacity packaging. It is the most basic type of a stretch wrap. They are used to hold items together in packaging and pelleting operations as well. These films are typically applied by the hand or a hand wrapping dispenser.
 2. MACHINE STRETCH WRAP FILM
As the name implies, machine grade stretch film is applied with a machine. It is also termed as a packet wrapper. It is quicker, effective, cost effective and safer than a hand film. The common machine stretch film types include blown machine film, colored machine grade stretch and cash machine stretch film.
 3. PRE STRETCHED FILM
They are a standard gauge film stretched to their maximum stretch point or breaking point before being wound onto rolls. The film doesn't need much stretching energy compared to the standard stretch film. A standard 80 gauge stretch film becomes a 37 stretch after getting stretched up to 90%.
They account one half of the cost of traditional stretch films, helping you save money on the films.
 4. EXTENDED CORE STRETCH FILM
With an extended core stretch film, you don't need a dispenser as it offers an easy to grip extended core. It is generally used to wrap pallets. The extended core makes it easy stretch film application for holding items together or wrapping pallets.
Also Read: Types of Edible Food Packaging to Watch For
5. SPECIALTY STRETCH FILM:
These films are useful for very particular packaging requirements that are not catered by general stretch wrap types. Color stretch films, for example, are used in warehouse for color coding or dating inventory. UVI or ultra violet films are used for the packaging to be stored outside or at outdoors.
Also Read:
Common wrap types under this category includes…
UVI Stretch Wrap
Tinted Stretch Film
Bundling Film
Vented Pallet Wrap
Banding Film
Opaque Black Stretch
VCI Stretch Wrap
Roll Wrap Film
Wide Web Wrap
Pallet Wrap Netting
Heavy Gauge Film
Wrap Anti-static Stretch Wrap
So these are the types of stretch wraps. While they are easy to use, consider a stretch wrap machine if you have to wrap more than 15 loads per day. A stretch wrap machine minimizes waste, efforts while increasing efficiency and security load. If you wrap less than 15 loads per day, you can use manual stretch film dispensers.